SolidPass | Security Reborn

Spotlight on
Barcode Authentication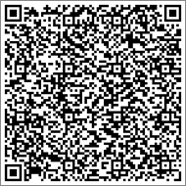 Barcode scanning-based authentication can be used for Challenge-Response (CR) and Transaction Data Signing (TDS). Barcode scanning adds usability and convenience. This mutual authentication provides the strongest possible protection against Man-in-the-Middle, Man-in-the-Phone, Man-in-the-Browser, DNS Cache Poisoning, and other more sophisticated attack vectors that are becoming increasingly commonplace. SolidPass protects against these attacks.
Adaptable Authentication Software
SolidPass is a leader in next-generation strong authentication, and protects enterprises and their customers from fraud, digital attacks, and information theft through advanced security software. Solidpass converts mobile phones, internet browsers, and desktop applications into robust security tokens.
By eliminating the need for hardware tokens, SolidPass brings the highest levels of security at a fraction of the cost, and without the hassle of traditional, physical two-factor authentication tokens.
SolidPass has bridged the traditional trade-off between usability and stronger security, and makes Challenge-Response (CR) and Transaction Data Signing (TDS) simple to use by incorporating advancements such as barcode scanning.
Seeing is Believing